Good contrast, too. Marcus, you had the original PCF design, and available in Mk I, II, III, IV and V variations. Eventually they took the PCF V, improved the seals, and renamed it the PCF WP. I have the PCF WP II series, which was a completely new version. The optical barrels were squared off, and the entire bino is covered in one seamless casing.
These are't my images, but they do a good job to show the difference:
The older PCF WP design:
The PCF WP II version: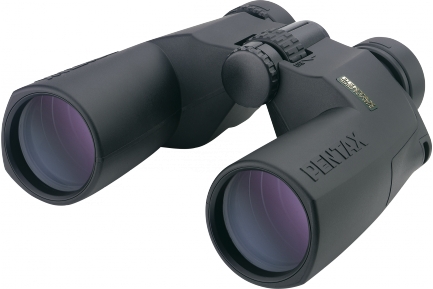 Optically they were supposed to be identical, although I've heard reports that the PCF had better QC than the PCF WP II, given the older models were supposedly build in Japan before they move later manufacturing to China. That's less of an issue in current 2017, but was definitely still apparent over ten years ago. Mine are fine, but I've read reviews that go in both directions regarding the symmetry of astigmatism correction between left and right sides in the Mk II. Could be the eyepieces, if I were to guess.
Anyhoo, the classic narrow orthoscopic field does keep aberrations down for sure. Mine exhibit very little with regards to astigmatism or CA, although they do possess notable rectilinear distortion (pincushion, specifically). Always a trade off somewhere. I still think about those Vortex bins, but try to keep the spending to a minimum these days, given that I really already have everything that I
need
. Besides, as always, I think another truss dob project will be in the works soon.
_________________
Jason®
(Admin...and spoke-folk)

Veritable Imagery
Single ride personal records: Distance-76.7miles, Max Speed-50.4mph, Max sustained speed (20miles) 19.5mph
"Life is like riding a bicycle. To keep your balance, you must keep moving." ― Albert Einstein