Earlier tonight I finished modifying a Vixen Icarus-D mount that I've had for a while.
It started off looking like this: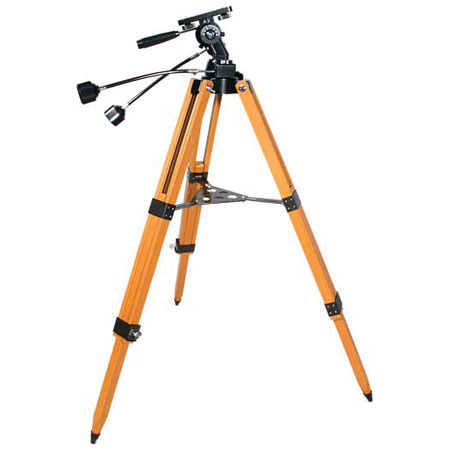 The things I had issues with were that the legs, 'tin' spreader and tray were too flimsy to endure any kind of rough handling and the head itself was designed to attach to mount rings (whereas all my scopes have dovetail plates). I'd originally used it with my PST but the LS60Ha is a little heavier and deserving of a better mount.
So, first I replaced the original legs and spreader with a set recycled from an old EQ3-2 mount that I no longer use and am stripping for parts.
Next I removed the two 1/4 20 UNC mounting studs. I bought a Vixen-style quick release clamp with a reworkable adaptor plate like this: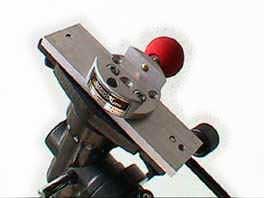 from
http://www.teleskop-express.de
, drilled two 6.5mm holes in the plate to match where the studs used to be and bolted it to the head. It will now be my preferred mount for the LS60Ha solar scope. I'm off this week and will post a photo or two of the completed rig if I get a chance to use it.
A little bit of recycling and some small additions can make a big difference. Apart from the clamp and adaptor plate everything including the bolts was recycled.
_________________
John
Quote:
The Irish Constitution... is written in the present tense. You reason it in light of this year, not in light of the year in which it was adopted by the people. You don't need to hark back to what some people thought thirty or forty years ago.
Brian Walsh, Supreme Court Justice 1961-90
O....o?oo